Gail Chiasson, North American Editor
Canadian media industry veteran Lesley Conway has joined IMPAX Media as executive vice-president and general manager with responsibility to chart an aggressive growth strategy for the Montreal-based start-up, which specializes in digital out-of-home advertising technology.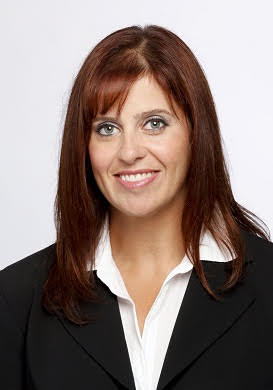 Conway has enjoyed progressively senior positions within the media industry over the past 20 years. Most recently, she was senior vice-president of sales for Bell Media, Toronto, where she managed an asset base of Specialty TV, Digital, Radio, OOH, Mix and Brand Partnerships.
"Lesley knows the media industry, she knows how to build teams, and most importantly, she appreciates the importance of delivering results for clients and customers," says Shmuel Gniwisch, president of IMPAX Media. "We're poised for the next growth stage in our company, which will see our technology in more retail locations across Canada and the United States."
IMPAX Media's new Digital Media Gate is an innovation for retailers, media buyers and advertisers. Its retractable lane gates with brilliant 1080p digital screens double as a security system and an advertising network targeting retail shoppers. The gates are mounted near checkout counters displaying branded ad content and customized messaging such as news, recipes and in-store promotions that shoppers can watch while waiting at the checkout. When lowered, the monitors block access to closed checkout lanes.

"The WOW factor behind this technology is in the fact that the video monitors are equipped with embedded technology that measures engagement and serves up highly targeted ads," says Conway. "Our profiling software helps to identify customers in terms of where they fit into different categories – based on age and gender."
Gates are already in place at select grocery retail outlets in Quebec and Ontario, with a total of 43 stores expected by year-end. The gates are being well received by shoppers and retailers alike:
75% of shoppers said watching content on the displays helped pass the time more quickly;
83% found the Digital Media Gates are entertaining and pleasant to watch;
76% recall seeing at least two screens during a single store visit.
Digital Media Gates can be found in select IGA and Metro locations in Quebec. Alberta is slated next for expansion with 22 Calgary Co-op locations being fitted for the gates.
The Digital Gates are not limited to supermarkets, but can be used by big box stores, mass merchandisers, and any retail location with multiple check-out lanes. There are no training, installation or maintenance costs for the retailer. In addition, retailers get a share of all advertising revenue.
Advertisers, meanwhile, are able to deliver rich media content in front of shoppers in checkout lines. Data collection and analytics will give retailers and advertisers the ability to analyze foot traffic, determine spending habits and tailor customer interactions with personalized rewards, incentives and offers.