Adrian J Cotterill, Editor-in-Chief
Ocelot Partners Limited (LSE: OLOT), a publicly-listed acquisition company that was listed on the London Stock Exchange back in March 2017 is to acquire Ocean Outdoor from Searchlight Capital Partners, L.P., for an enterprise value of GBP 200 Million, in what could be seen as the foundation future consolidation of Out-of-Home Media.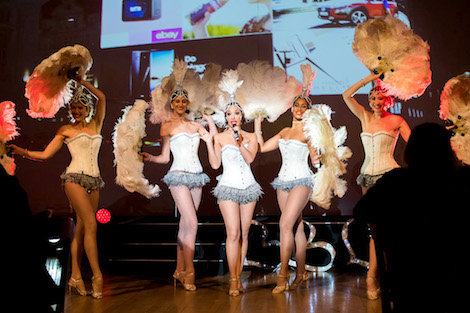 Upon the closing of the deal, we note that Ocelot intends to change its name to Ocean Outdoor Limited ('Ocean' thereby becoming a listed stock market company).
In connection with this transaction, Ocelot has requested the suspension of the listing of its ordinary shares and warrants on the standard listing segment of the Official List and the admission to trading of its ordinary shares and warrants on the London Stock Exchange's Main Market, with effect from 7.30 a.m. (London time) on March 1, 2018. Ocelot intends to seek re-admission of its ordinary shares and warrants (subject to the outcome of the proposed consent solicitation and meeting relevant eligibility criteria) to a standard listing on the Official List and trading on the London Stock Exchange as soon as practicable after closing of the Transaction.
Looking at the relevant documents it's interesting to note that for the full year 2017, Ocean delivered revenue and EBITDA of approximately GBP 67 million and GBP 16 million, respectively. Since 2015, they have grown revenue and EBITDA at a compounded growth rate of 7.2% and 9.0%, respectively. For the full year 2018, Ocean anticipates revenue growth will be in the high single digits.
We understand that with this anchor investment in Ocean, Ocelot seeks to build a scale out-of-home media consolidation vehicle. In addition to supporting Ocean's organic growth initiatives, Ocelot will pursue strategic and complementary acquisitions intended to enhance Ocean's scale, customer offering and deepen its market leadership. Ocelot's Founders, LionTree (the international investment and merchant banking firm with a focus on the TMT sector, led by founder and CEO Aryeh B. Bourkoff) and Andrew Barron (who is the Chairman of Com Hem and has over 24 years of experience in European media and telecoms), have strong track records of creating value through strategic investments and acquisitions. Ocelot's Board of Directors will take a disciplined approach to evaluating subsequent acquisition opportunities, with a goal of identifying assets that are scale enhancing, synergistic and value creating for shareholders.
Aryeh B. Bourkoff, Ocelot's Co-Founder, was quoted as saying "We were highly disciplined in our approach to evaluating opportunities for Ocelot's initial investment. Ocean Outdoor is a great company that can seize the opportunity to scale across the UK and Europe, with a very strong management team that is leading the innovative, digital and data-driven wave transforming out-of-home media. Highly cash flow generative assets, growth and future consolidation potential make Ocean an ideal platform acquisition."
Ocean's Chairman, Tom Goddard told us "I am very excited about the opportunities this creates for our team and for our partners. The combined talent and experience this also brings together will, I believe, underpin a period of sustained growth."
The acquisition is expected to be funded through Ocelot's cash on hand, and senior Ocean management will re-invest a portion of their sale proceeds into equity at closing. Post-closing, assuming the exercise in full of Ocelot's existing warrants which would raise approximately USD 140 million, Ocelot will have balance sheet cash of approximately USD 290 million, plus additional leverage capacity, to pursue its acquisition strategy.
This is expected to close on March 28, 2018.
Based on the enterprise value of £200 million, it represents an EV/2017 EBITDA multiple of 12.4x, in line with other industry transactions and public benchmarks, in particular when factoring in the full year effect of the growth in 2017.