Adrian J Cotterill, Editor-in-Chief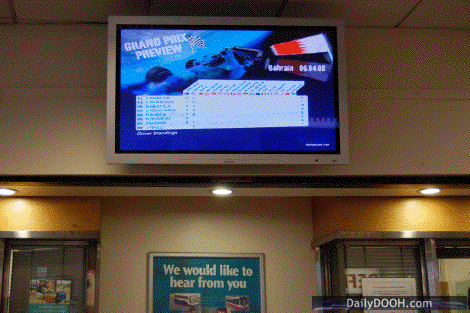 Yesterday we released much earlier than usual our Grand Prix Preview for the Barcelona event on 27th April 2008. Because of the unusually long gap between GPs (3 weeks between Bahrain and Barcelona) we think it made sense to release the short form content (the 10 and 30 second spot lengths) to networks now rather than wait for the week before race weekend.
I am sure networks will tell us what they think.
If you are interested in taking this content for free on your network let us know and we can add you to our distribution. You can preview the content over on DailyDOOH.net
Photo courtesy of Robert Fulton, On Screen Solutions, Northern Ireland