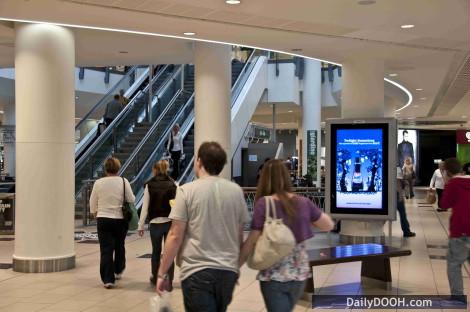 Remember back in September that Titan Outdoor announced the launch of 100 or so digital six-sheets (D6) at several premium shopping centres across the UK, well here is the first picture of an install at Lakeside. We like.
The D6 of course is the enclosure designed and manufactured by iBlink who also do the 24×7 monitoring via their NOC in London, content optimisation, installation and maintenance. Software inside them is Dynamax with some extra iBlink add-ons to take better care of reporting and monitoring.
We believe that of the 100 to be installed, there are currently around 30 that have been installed to date. If you see one and you like it send us a picture!