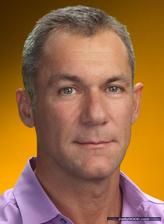 There's nothing in any release nor anything we have heard that says this is in anyway DOOH related but interesting to note that Barry Salzman, a veteran of DoubleClick and of course most previously CEO of YCD Multimedia (August 2009) the week before last became Google's first head of media and platforms, with oversight of YouTube, the Google Content Network, DoubleClick's ad serving business, and the DoubleClick Ad Exchange.
Zachary Rodgers over on ClickZ said "His hire may signal a desire to centralize sales outreach to agencies and advertisers. Salzman will consolidate management of the company's sprawling display sales teams in the U.S., Canada, and Latin America. He reports to Henrique de Castro, the company's VP of global media and platforms who replaced David Rosenblatt early last year"
As ClickZ also says "Google is aggressively acquiring and launching businesses in the display ad space. Recent examples include the launch of its DoubleClick Ad Exchange last summer, and the late 2010 acquisitions of dynamic ad firm Teracent and mobile ad network AdMob"
Barry Salzman is a veteran of DoubleClick from the days when it operated an ad network alongside its ad management tools. Between 1997 and 2002, he was president of DoubleClick International and later DoubleClick Global Media. He left the company around the time DoubleClick exited the media business, becoming COO of ShopWiki and CEO of YCD Multimedia, which sells in-store digital media.