On Monday night's episode of The Gadget Show on Channel Five, JCDecaux helped Suzi Perry win the presenter challenge.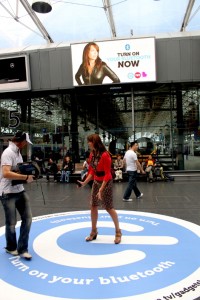 Outdoor triumphed over the internet as the medium with the best interactive advertising campaign to promote the new series of The Gadget Show – it was simple really, not only was the JCDecaux campaign brilliant but the competition online viral was pure unadulterated rubbish, Ed
JCDecaux used the latest technology and techniques to showcase Outdoor's ability to provide deeper audience engagement.
Augmented reality, gaming screens and touchscreen voting technology used in The Gadget Show are now on display at JCDecaux's Great West Road offices in London.
Depending on your geographical whereabouts you can catch up with the presenter challenge on the Gadget Show website
Full details of JCDecaux activity with The Gadget Show can been seen at www.jcdecaux.co.uk/innovate