Adrian J Cotterill, Editor-in-Chief
EnQii last week launched a couple of new products; EnGage Creator which allows the creation of local and regional messaging and EnGage Menu, a menuboard piece of software for use within digital signage networks of food service companies.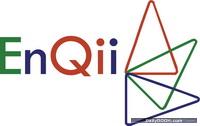 Max Stevens-Guille, EnQii's CTO told us "Creating compelling content on a local or regional level is critical to the success of a digital signage network. EnGage Creator allows users to create content using from a library of preloaded templates or templates of their own design. These can then be seamlessly published to their digital signage system to play where and when needed "
EnGage Creator enables custom messaging at the local or regional level. Using an easy drag and drop tool, users can create content from templates that include just-in-time promotions, community support messages, emergency response messaging, employee recognition, birthdays, store hours, etc.
The EnGage suite of products now consists of the EnGage content management and networking platform, EnGage Menu, EnGage Creator, EnGage Music (integrated in-store music software) and EnGage Content Apps (online content store).
This suite has been tailored for three key market segments we are told – digital merchandising for retailers and financial services, campaign management for advertising networks and merchandising for food service companies.
Stuart Armstrong, EnQii's North American President added "Creating excellent digital menus in an easy to use fashion has been a challenge for many food companies. Our menu software allows users to create static and animated digital menus and messages extremely easily based on dozens of pre-created or custom templates and can be used by QSR, fast-casual and food service companies alike. This can allow restaurants to change their menus seamlessly for different meal-parts or on weekends. The system can also integrate pricing data automatically from point of sale terminals to ensure that the price on the display matches the price at the register across all the customer's stores."
EnGage Menu is a template driven menu system and has simple to use, yet powerful scheduling tools enabling users to day part their menus or even have special menus for special days. The system also contains a full feature web services API for integration with pricing databases and point of sale terminals.