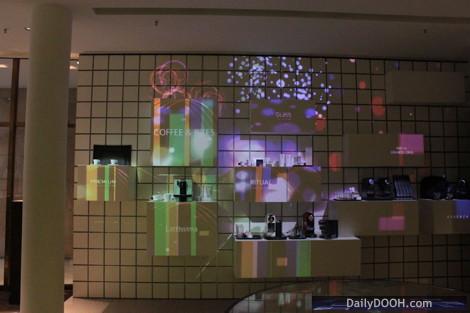 Nespresso will open a new 'brand experience' store in Munich next week (October 27th). The shop, designed by architect studio 'Parisotto e Formenton', called upon the expertise of interactive content specialist firm Dotdotdot, to create a retail experience with a twist.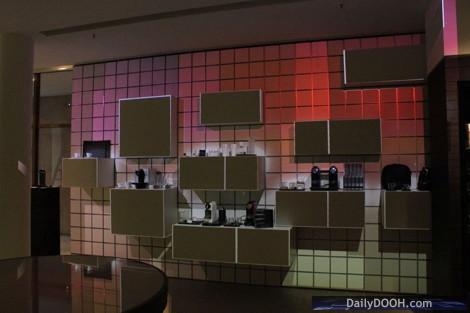 Dotdotdot devised a tailored iPad application for the Nespresso store where  interactive content  is displayed around the store as a moving piece of art and on the interactive tables.
The iPad acts as a control device. Alessandro Masserdotti, from Dotdotdot, explained that this application "can do very precise mapping of the space where it needs to project the images so that they are displayed correctly."
"By interacting with the Graphic Unit Interface on the tables you also influence the projection on the sculpture," added Masserdotti.
A total of eight projectiondesign F22 projectors have been installed.