Adrian J Cotterill, Editor-in-Chief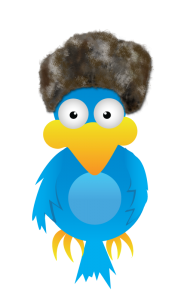 Whilst Geny has Madrid (FEPE Congress don't you know) in between it looks like Moscow and Warsaw are the next sojourns for the intrepid DailyDOOH team.
Russian Digital Signage company DigiSky who is organizing the conference 'Digital Signage, there is no alternative!' already has more than 150 folks registered to attend. Looking at the attendee list (so far) it looks like all the biggest retail chains, hotels and banks are signed up.
Whether they understand my presentation 'Don't you know who I am?' will be another matter!
The Digital Signage Trends event in Poland is easily the biggest event in Central and Eastern Europe and is being put together by the PDSA (Polish Digital Signage Association). It's being held 7th – 8th June 2011 at the Novotel Airport Hotel, Warsaw.