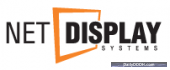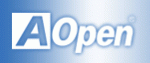 Media player manufacturer AOpen Europe and Net Display Systems (NDS), a digital signage software solutions provider, joined forces to enhance their offerings in the digital signage market.
The compatibility of the NDS PADS software and AOpen Digital Engine Media Player has been successfully tested and both parties see great benefit in offering an out-of-the-box solution to make it easier for both system integrators and end-customers to set up the system in minutes. Both products are now certified and therefore guarantee for a reliable and successful solution.
PADS software offers native data integration and support for interactivity as standard features. Editing content is easy to manage, without the need for extensive training. Templates can be uploaded simply in order to comply with corporate standards and graphic wishes. PADS uses the Windows Presentation Foundation: this means that programs running under the Windows platform can be used within the creation.
The AOpen Digital Engine is a unique Small Form Factor (uSFF) Media Player series with active or passive cooling, each with its own specification to cater to different needs. The compact size makes it easy to install behind a display without increasing the space between the wall and the display or to integrate in a kiosk or other specially designed presentation system.