Guest Contributor, Tony Jarvis
I was a member of the New Measurement Research Panel at the Media Post DOOH Forum, New York, that I've been told was not only lively but insightful and certainly provocative – guilty!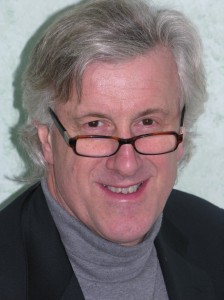 This panel revealed three major announcements critical to the future growth of the DVPB arena.
Nielsen's AdViews will finally include extensive ad spend data for the segment by the end of the year. (As already covered by DailyDOOH.)

It is understood that Kantar Media is also attempting to add 'rich' DOOH to its reports that will be comparable to the details reported for TV, magazines, Internet, etc. This DOOH campaign data, which has been woefully lacking, is fundamental for planners assessing brand or category ad investments and developing competitive media strategies.

TouchPoints USA will attempt to integrate its data with the Nielsen 4th Screen Report which will provide further cross-media indicators for the DOOH segment beyond those provided by the TouchPoints survey on its own. Of note, the 4th Screen Report was described as 'crude' but the 'best available at this time'.

Its comparability to Network TV C3 ratings and/or 'viewable impressions' from the Internet was strongly questioned; and it was pointed out that discounting of unaudited and non-accredited (MRC) audience metrics by agencies is prevalent and often severe, e.g. Spot TV ratings. Of note, the TouchPoints sample is very small: 2,000.

Olympic Media Consultancy announced that it had prepared a Green Paper, 'Time to Take Ownership' on the future of Place-based Digital Video Network measurement. The Paper's goal is to provide the industry with significantly higher quality metrics at significantly lower cost
'Time to Take Ownership' is currently in review by the Digital Place-based Advertising Association along with some key industry players.
It will be assessed in terms of how it should be developed into a White Paper for distribution to the entire industry for final input. Ultimately, it could serve as the road map for a new industry-owned DOOH currency.
The paper outlines the process, methodology, technologies and rationale for a new comprehensive currency based on ad exposure or 'contacts' (NOT gross impressions) to be developed by the winning bidder to an RFP that would be issued by an industry consortium.
Two of the Green Paper's cornerstones are: Driving V2.0 of the current ESOMAR GGoOoHAM V1.0 (Global Guidelines on Out-of-Home Audience Measurement) to include all digital OOH; requiring the winning research company or consortium to earn MRC accreditation based on the updated GGoOoHAM V2.0.
DOOH needs to provide the ad industry with accountable, comparable, transparent, fully accredited metrics based on global standards in order to support its role within a 360 degree view of media channels under consideration by the planning agency.
These metrics must deliver a rigorous basis for both intra-media comparisons, across the various DOOH networks and inter-media comparisons, together with other media channels. Only by completely embracing each of the three initiatives announced at the Forum can this channel successfully compete for ad share.
#mpdooh New Measurements for a Developing Sector?
by Tony Jarvis
Olympic Media Consultancy