Gail Chiasson, North American Editor
Well, as if Ayuda Media Systems's announced expansion and its agreement to handle operations for EYE Corp worldwide weren't enough, we've now been told that Cemusa, a major international street furniture company headquartered in Spain and operating globally, has chosen Ayuda's comprehensive Platform to consolidate and streamline its business workflow across its European businesses.
Like the other two earlier announcements, Ayuda Is announcing its deal with Cemusa at the 53rd International FEPE Congress Thursday in Milan.
Cemusa has agreed to take on the Ayuda Platform with: Juice (for CRM & proposal generation), BMS (for inventory management and scheduling and work orders), Finance (for invoicing and leasing and financial reports) and POP (for providing proof of performance to clients).
The initial elements of the extensive Ayuda Platform selected by Cemusa will, for the first time, enable Cemusa to fully manage its inventory, sales, charting and operations in BMS, as well as invoicing, on one Platform. Cemusa's clients will track the performance of their campaigns online on the Cemusa website using Ayuda's Proof of Performance product, part of the Impress suite.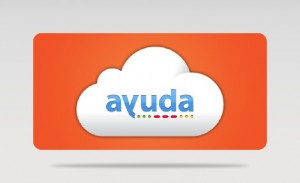 Further, Cemusa's sales team will be empowered with a customized CRM product, Juice, designed specifically for the OOH market and fully integrated with their sales platform. And Cemusa's executives will be able to monitor, forecast and deep dive into their business data using Ayuda's Business Intelligence platform.
"CEMUSA has been looking for a system for some time that could meet the needs of the Spanish market and that could also scale to its Portuguese and Italian divisions," says Andreas Soupiotis, president and CEO of Ayuda. "After much due diligence, CEMUSA concluded that the Ayuda Platform can easily satisfy its needs of empowering sales with proposal generation tools, the ability to effortlessly schedule campaigns, generate work orders, generate invoices, and generate reports that can easily report on the business."
"Cemusa had been searching for a suitable partner with whom we could establish a long term relationship to enable future growth," says Eric Marotel, CEO at Cemusa. "Cemusa's management team was impressed by Ayuda from their first meeting, commenting on Ayuda's deep understanding of the OOH market and its robust, comprehensive and technologically-advanced Platform.
"Cemusa is delighted to announce that we will be using Ayuda's platform to manage our entire business workflow from end-to-end, providing business benefits and an increased added value to our relationship with customers."

"Cemusa will enjoy many benefits working with Ayuda, and by choosing our BMS Platform, Proof of Posting and Juice, it will be able to remove duplicate effort, reduce risk and run a leaner, more efficient operation which will have huge benefits, not only internally within Cemusa but for its clients, too," says Soupliotis.
"Cemusa has always been keen to offer flexible posting, with weekly posting cycles, so the adoption of Ayuda's BMS platform and the ability to show its clients that Cemusa has delivered their campaigns using Ayuda's Proof of Posting portal on the Cemusa website will demonstrate Cemusa's commitment to the highest of operational standards."
Soupiotis says that neither the EYE Corp nor Cemusa rollouts include Digital at this time.
"One thing at a time," says Soupliots. "When these rollouts succeed, and they will be a success, we expect that tacking on Splash to the above for both CEMUSA and EYE will be a natural evolution in the relationship."
Ayuda has provided comprehensive media workflow management software to some of the world's largest OOH networks for almost a decade.
Specializing in street furniture. Cemusa operates in more than 160 cities and is present in 13 countries in Europe, North, Central and South America. Large cities such as New York, Madrid, Rio de Janeiro, Barcelona, Boston, Lisbon, Bologna and Brasilia showcase CEMUSA's urban furniture designs, which are produced in cooperation with architects and designers of recognized worldwide prestige. The company's most recent innovation is Cemusa Tec, a new division that will design the future of OOH advertising through the efficient implementation of technological and innovative solutions.
Cemusa is a subsidiary of Fomento de Construcciones y Contratas, a leading Spanish diversified industrial construction and urban services group which has been providing services to municipalities and institutions for over 100 years.