Gail Chiasson, North American Editor
François de Gaspé Beaubien, founder, chairman and chief coaching officer at Zoom Media, has decided to take the helm himself at the company worldwide, but says that a restructuring at the company is not a bloodbath.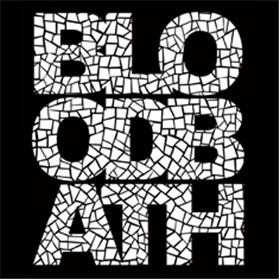 Nevertheless, the result is that Judy Kenny, Zoom Media and Marketing president, sales and marketing for the US and UK since last fall and Catherine Warburton, senior vice-president business development in the US since April are both out, as is Cathy Fernandes, president in Canada since last August.
They follow Dan Levi, senior vice-president, digital and strategy, who left the company a few weeks earlier.
"Zoom is concentrating on building out its digital properties and growing video," says de Gaspé Beaubien. "We're investment spending and I want to be sure that we are in good shape, hence the restructuring. I want to take change myself – and I'm having fun."

Questioned about rumours that the company was having financial problems, de Gaspé Beaubien disagreed. "We have $50 million in revenue but our spending has been substantial. That's why I'm taking the helm. We need to focus on building Zoom".
Rather than replacing Kenny et al, in the US, Zoom Media & Marketing has promoted from within Fred Schonenberg and Kelly McCabe to the positions of executive vice -presidents of national sales. Schonenberg will continue to manage the company's New York office as well as take on the LA office, while McCabe will continue to manage Zoom Media and Marketing's Chicago office. In addition, Patrick West has been promoted to executive vice-president of creative services to drive and execute creative solutions. All three executives will be part of Zoom Media & Marketing's executive management committee in the United States and will report directly to de Gaspé Beaubien, who now also is CEO.
"Our clients are our bosses. They demand and deserve creative integrated programs across platforms and media formats, from digital to billboards to events and sampling," de Gaspé Beaubien said in an internal memo. "Fred and Kelly are two of the brightest minds in the industry and we are fortunate that they are dedicated to solving our clients' needs and enable us to lead in our chosen verticals.
"Patrick is one of the most established event marketing experts in the country. He's now in the position to integrate his creative mind into our digital broadcast and media campaigns. He's such a tremendous resource for our advertising partners."
de Gaspé Beaubien says that the company is recruiting in the US. And while no changes have yet been announced in Canada since Fernandes left about two weeks ago, in the UK, Lee Sears has been hired in the title of trading partner.
Sears basically takes on much of the work of Jill Lee who left the company recently. Sears reports to Alex Peacock, managing director in the UK, who reports to de Gaspé Beaubien.
"There are very few media companies that can integrate Nielsen measured video with sound, static billboards, sampling and award winning experiential marketing solutions," Schonenberg says in the internal company document. "Our media offerings are truly best of class within health clubs, bars and family sports centers. We exist to drive Return on Investment for our agency partners and clients."
And McCabe says, "Whether it's our digital broadcasts, static billboards or event marketing programs, our offerings are designed to enhance the overall experience as people workout, compete and socialize. Zoom's media advertisers and offerings are an integral part of the environment."
Zoom Media Group Inc. operates digital and fixed media networks that reach active consumers in over 12,400 venues on a worldwide basis, including fitness centers, bars & restaurants, indoor soccer facilities, bowling centers, and family entertainment centers. Zoom Media Group's digital place-based network audiences are measured by The Nielsen Company, and with over 25,000 digital screens and over 55,000 billboard locations worldwide, Zoom Media Group reaches over 100 million monthly viewers.