I've written several times before how our industry – and society at large, for that matter — needs to start planning for when gigapixel displays become commonplace. I'm convinced that's going to happen much sooner than most people think.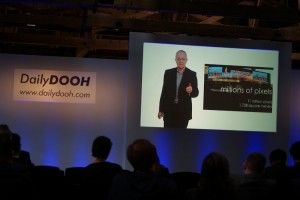 So I was very enthusiastic when Adrian Cotterill, editor-in-chief of the DailyDOOH, asked me if I'd speak about gigapixels at their Videowalls Unplugged Thought Leadership Summit that was organised last week during the #NECshowcase in London.
The problem was that I was in Canada and the event was in England. "That's not a problem", said Adrian. "Make a video and we'll present that, instead!" So, with the help of Arc-Media, a talented local production firm, we did just that.
If you want to see EXACTLY what I had to say I have the video over on my site here.