Adrian J Cotterill, Editor-in-Chief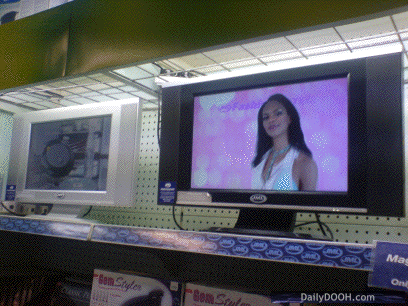 This is, we would have thought, pure common sense. If you have two screens and both have sound, you wouldn't put them next to each other?
The sound from each bleeds into the other and you cannot make head nor tail of what is going – hey you don't even need Julian Treasure at the Sound Agency to tell you that!!!
These are offline JML Screens which you can find all over the UK in Robert Dyas, Asda, Boots, Woolworths and many other places. This particular photograph was taken in a Robert Dyas hardware store.
Perhaps when MediaTile get hold of the account, which we believe they will via their new partner Bandwidth Technology International Group, they will both be able to sort out these sorts of basic errors from what is (JML) an exceptionally good branded fixture / retailing expert.