Adrian J Cotterill, Editor-in-Chief
We note that CBS Outdoor UK are bringing up to the minute scores and text commentary from The Ashes to digital screens on the London Underground.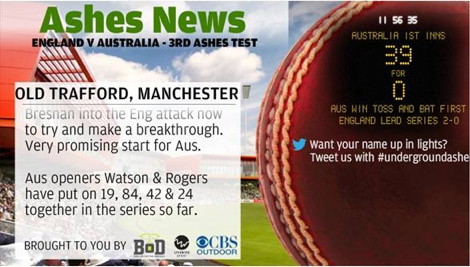 Match updates will be brought to commuters via Cross-Track Projection (XTP) screens throughout the five days of the match.
The campaign will run from 11am-7pm from 1st – 5th August and feature on 60 screens within central London.