As part of New York City #DpbMedia Week, YCD Multimedia and Prysm are hosting a Retail Innovation and Technology Showcase networking event on Thursday October 24 at 3:00 pm.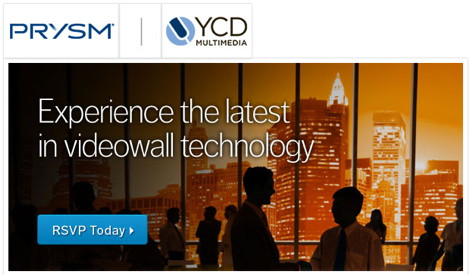 Come network with industry leaders and see the next generation of Prysm's videowall technology featuring YCD's content management platform and enjoy some drinks and appetizers.
More information and registration can be found here.