Adrian J Cotterill, Editor-in-Chief
STRATACACHE today surprised the industry with the acquisition of Real Digital Media, provider of the NEOCAST digital signage platform. Real Digital Media will become a wholly-owned subsidiary of STRATACACHE, and will continue to market, support and enhance the NEOCAST platform.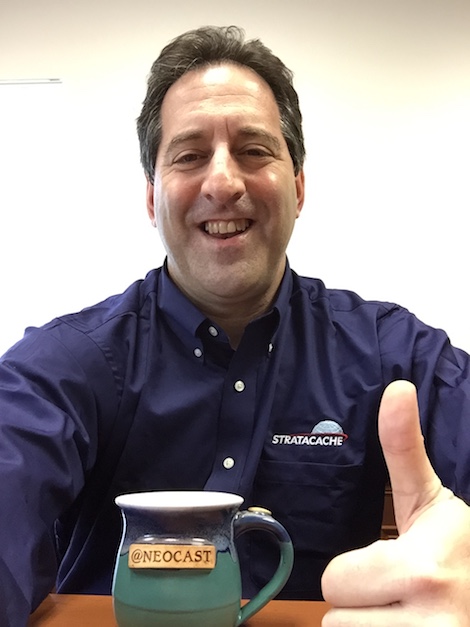 The acquisition follows relatively quickly after STRATACACHE's acquisition of Scala Inc, back in August and of the Vertigo QSR Outdoor Digital Menu product line from Civiq Smartscapes in July 2016.
Chris Riegel, CEO of STRATACACHE told us that "This allows both firms to capitalize on years of shared industry success and experience. STRATACACHE brings significant capital, operational scale and service advantages to Real Digital Media that will directly benefit current and future RDM customers".
He added "STRATACACHE has made significant investments across our sales, support and service organizations globally to provide industry leading managed solutions. These investments have been extremely successful in service to our customers and have positioned STRATACACHE to strategically acquire companies that share our vision on the opportunity and growth of the digital signage industry. Real Digital Media has long maintained a strong position in the industry, and we believe the depth and breadth of STRATACACHE services will greatly extend Real Digital Media's reach and solution offerings to the marketplace."
The acquisition underscores the opportunity within the digital signage industry to create market efficiencies, spur innovation and further cement STRATACACHE as the leading global solution provider for networks of scale.
Ken Goldberg, CEO of Real Digital Media talking to us on Skype from his Florida base said "For over a decade, Real Digital Media has played an active role in the maturation of the digital signage industry. We are proud of our longevity and successes, and have long recognized industry consolidation as a critical next step for industry growth. STRATACACHE has unmatched capabilities that will allow Real Digital Media to better service the needs of our current and future customers, provide global scale, and streamline network launch and expansion efforts. We are excited about the next phase of Real Digital Media's development as part of the STRATACACHE family of companies."
Chris Riegel summed up the acquisition by saying "The companies combined will increase value for customers by providing a portfolio of comprehensive solutions designed to enhance audience engagement across a multitude of venues".