Russ Curry, Ministry of New Media
DPAA today announced this week that NOVUS President Debbie Drutz, a member of the DPAA Board of Directors, will chair its WE.DOOH (Women's Empowerment in Digital Out-of-Home) initiative. The appointment of Drutz ensures the WE.DOOH initiative will have visibility at the Board level of the organization and at the same time underscores the DPAA Board's commitment to advancing women's careers in digital out-of-home. The initiative was announced at DPAA's 2018 Video Everywhere Summit, and an update will be presented to attendees of this year's Summit on October 15 in New York.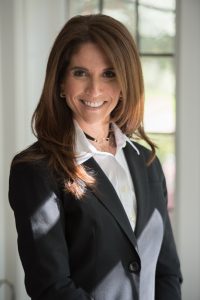 During New York Digital Signage Week, on Thursday October 17, between 16.00 – 17.30 there is an invite only WE.DOOH Women's Empowerment Seminar by DPAA.
WE.DOOH is a network that unites women working across the digital out-of-home ecosystem. Partnering with Advance Women at Work, WE.DOOH runs webinars, training sessions and releases videos with helpful tips for women in the workplace. WE.DOOH's subject matter expert is Jenn Willey of Advance Women at Work and CEO of Wet Cement, a strategic provider of integrated training, consulting, speaking and coaching services.
WE.DOOH's recent webinar on combating imposter syndrome was the highest attended web event in DPAA history. WE.DOOH will follow up that successful event with a hands-on training session to be held October 17.
Barry Frey, President & CEO of DPAA told us "Debbie brings the gravitas to lead this effort. As NOVUS is one of the largest OOH buyers in Canada, it seems only fitting that she lead this effort."
NOVUS' vision is to bring brands to where people live their lives through granular geo-spatial planning, audience analysis, value-based buying and performance-driven outcomes.
Advance Women at Work is a division of Wet Cement and supports business growth through gender equality program design and deployment, and leadership and career development training to accelerate the advancement of women in business and cultivate collaborative, inclusive leaders.