Up next in our CEO Spotlight (the last Friday in every month) is Elonex Outdoor's Nick Smith.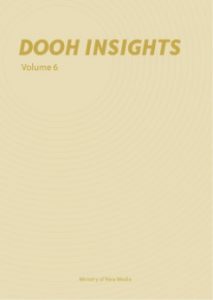 We've already seen so far this year; Clear Channel Outdoor's Scott Wells in February, Grandi Stazioni's Stefano Mereu in March, PRN's Kevin Carbone in April, Core Out of Home's Umut Senol (formerly Clear Channel Turkey) in May and Val Morgan Outdoor's Anthony Deeble in June.
Following that (in no particular order) we have; Multimedia Outdoors Portugal's Vasco Perestrelo, Adams Outdoor Advertising's Kevin Gleason, Go2Digital's Edin Pasalic and Executive Vice-President, Global Entertainment & Brand Partnerships, Westfield's Charley Delana.
All previous CEO Spotlights (and we have almost 10 years' worth now) are available online (click here), as well as in print: –
A more pictorial look at this year's featured CEOs' networks will be available in print in DOOH INSIGHTS: Volume 6 which will be published at the end of September in time for the joint IAB / JCDecaux upfront on October 4, 2017 (and various other UK events) and of course New York Digital Signage Week.