Adrian J Cotterill, Editor-in-Chief
This week's 'Outcast-PumpTop TV-HCMN Merger' story caused a bit of a stir, lots of comments, some virulent emails (which we won't publish) and even a couple of phone calls.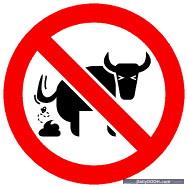 Outcast And PumpTop TV first announced a partnership back in June 2009 and have been in the news more recently with their ongoing dispute with fellow forecourt network GSTV.
If our readers would NOT write in anonymously it might help separate fact from faction, right from wrong. Reading between the lines we can see that many who wrote in took issue with some of the wording in the press release (mainly the numbers) which were described by one individual as "at worst dishonest or at best misleading" AND we'd have to agree that the press release did no one in it any favours.
As Gail wrote about the Health Club Media Network back in September "Approximately 500 of its clubs are now equipped with one or two portrait style digital screens with another 500 to be equipped by the end of Q1, 2011" so it seemed perhaps a little foolish in the press release to try and talk up 5,000 venues (i.e the majority of the venues are non-digital).
Another reader pointed out (again correctly) that ""Neilsen's Fourth Screen report shows Outcast/Pumptop at 1,226 deployed locations, and this announcement claims 5000. The report shows digital screens in 512 health club venues, and the announcement touts 4,000".
He / she added "The gap between the 'potential' of 9000 and the reality of 1,738 is alarming. We need to celebrate factual growth accomplishments, not PR-driven fantasies.
We'd agree. We are big fans of Matthew Stoudt by the way and it's a shame that he has let much of that press release out through his fingers.
Some of the criticism anonymously laid at his door, mind, was that both Outcast and PumpTop TV were loss-making and this deal was something of a last gasp effort by the investors involved. If so, it's hardly the first time that we have seen that in our industry.
We are going to put on our 'nice' hat and wish the new venture every success BUT we'd support the anonymous voices writing into us and ask for a lot more honesty and clarity in forthcoming announcements.
And, by the way, as this was being written, we got a nice note from Outcast's PR company now telling us that "together, this combined network creates unprecedented scale by reaching on-the-go consumers in 5,000 gas stations and health clubs combined."
Our math might be a little off, but the numbers still don't seem to add up for us.