Gail Chiasson, North American Editor
Ahmad Ouri has been named president and CEO of Premier Retail Networks Inc., San Francisco.
The announcement of Ouri's appointment was made on stage last night at the annual PRN Upfront in New York by D. Scott Karnedy, their Chief Sales Officer.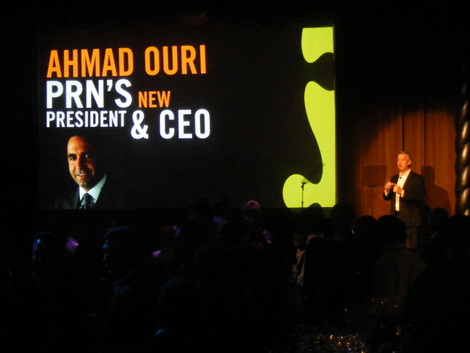 Ouri was chief technology officer and then chief marketing officer of Technicolor, parent of PRN, where he worked for nine years. He was earlier with Philips.
PRN has been without a leader since Sept./11 when Richard Fisher left. (See our Sept. 14 article.)