Gail Chiasson, North American Editor
Benjamin Mathieu has joined Astral Out-of-Home as senior director, business development, transportation and technologies, reporting to Luc Quétel, president, Astral Out-of-Home, a property of Bell Media.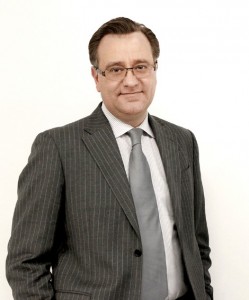 Mathieu, recently CEO of his own company, Innovation in Management Inc., is responsible at Astral Out-of-Home for Business Development (leading or supporting the president in any new opportunities and developments outside of the core existing products of Astral Out-of-Home); Transportation (managing the relationship and the contractual relationship with existing transportation concessions (Montreal Airport, Quebec Airport, AMT) and leading new developments and RFPs in this segment); and Technologies (all new and existing digital technologies within Astral Out-of-Home, including choice of new technology (software and hardware) to support the company's DOOH growth).
Trained as a mechanical engineer in France where he developed and managed companies in the industrial sector, Mathieu moved to Canada in 2001 where he was executive vice-president of ALTRAN Canada. He followed that with three years at BroadSign, then moved to Neo Advertising Inc. as CEO. He then headed STRATACACHE's enVU where he spent two-and-a half years positioning enVu as a major digital advertising media of the mall space in U.S..
Mathieu will be in Las Vegas for #dse2014 Feb. 11-13 where he will represent Astral Out-of-Home.