Adrian J Cotterill, Editor-in-Chief
Our Thought Leadership Summit on Thursday 16th May (the summit will run 10:00 – 12:00 and then 14:00 – 16:00), held in conjunction with the 5th NEC Solutions Showcase is being held at the iconic Tobacco Dock in East London.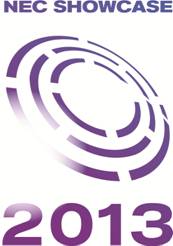 Mid week we will announce the full agenda but here's a little tease on some of the topics and just a few of the speakers that we have lined up.
Speakers include Andreas Soupliotis (CEO and Founder, Ayuda Media Systems), Bob Rushby (founder and President of Pixelized Light Inc.), Alex Hughes (co-founder Amigo Digital), Falcon Tam (Klocktornet AB /DISE), Adrian Exton (Director of BlueSight Systems), Tim Harvey, (Director of Digital Strategy, JCDecaux UK), Mike Fisher (Market Analyst, Futuresource Consulting), Anders Hall (Wonderworks Media).
And they will be talking (among other things and in no particular order just yet) about: –
Open Source Digital Signage
MegaPixels are boring. Let's talk about GigaPixels
The Issy-Neale Formula
One CPU Per Screen
Billboard And Video Wall Audience Measurement
The Global Video Wall Market
and more…
It will be an exclusive event; a dozen speakers with no more than 100 attendees. We think that short, twenty minute quick fire presentations, together with an educated, informed audience will promote lots of interaction, debate and learning.